TOUR FROM CASABLANCA TO SAHARA & MARRAKECH 6 DAYS: 4X4 MERZOUGA DESERT TOUR
We will organize a completely exclusive Casablanca multi-day vacation for you, including the best excursion to the Merzouga desert. Because our trips are conducted by expert local drivers and guides, you will get a true Sahara experience.

ITINERARY FOR 6 DAYS CASABLANCA TO MARRAKECH VIA ERG CHEBBI DESERT
Our Sahara desert tour begins at 8.30 a.m. and ends at 7 p.m. on the last day.
From Casablanca, Morocco's main city, you will journey to the Sahara desert and Marrakech.
DAY 1: CASABLANCA - RABAT - MEKNES - VOLUBILIS - FES
Best Morocco Private Tours invites you to go on a cultural tour of Morocco from Casablanca. We will pick you up at your hotel or airport. Then, after seeing all of the key sights in, we continue our vacation to Rabat and see the important landmarks there. We proceed to Meknes and then to the Roman remains of Volubilis before driving to Fes. We slept at a local hotel for the night and had supper. That concludes the first day of the Morocco tour.
DAY 2: FES CITY TOUR
Today we will tour the medina of Fes and wander through its lanes. We will also visit the Jewish district, the Royal Palace, and the famed tanneries, as well as the Quaraouine mosque. This mosque is regarded as the world's first university. This evening, we stayed in a modest hotel in Fes and ate supper there.
DAY 3: FES - MIDELT - ERFOUD - RISSANI - MERZOUGA SAHARA DESERT AND CAMEL RIDE
Our 6-day private trip of Morocco from Casablanca continues as we drive to Ifrane, known as Morocco's Switzerland. We make a halt in Azrou, a Berber town amid the cedar forest. We go to Midelt, then to Ziz Valley, Erfoud, and Rissani. We prepare for a desert camel ride in Erg Chebbi after we get at Merzouga. Our Merzouga desert journey will be led by an experienced camel guide. We will tour the Merzouga sand dunes before arriving at the Sahara desert camp for dinner around the campfire. You'll also enjoy Berber music, and we'll sleep in desert tents.
DAY 4: MERZOUGA SAHARA DESERT - RISSANI - TODGHA GORGES - DADES GORGES
We shall see the desert dawn in Merzouga Sahara this morning. We will ride camels and then travel to Rissani, Tinghir, and visit the canyon in Todgha GORGES after breakfast. It is one of Morocco's tallest and narrowest canyons, and we hiked through the amazing valley here. We drive to the Dades Valley, where we will stay in a small hotel and have dinner for the night.
DAY 5: DADES GORGES - OUARZAZATE - AIT BENHADDOU - TIZI N'TICHKA - MARRAKECH
We begin our Morocco 6-Day Culture Tour from Casablanca and head to Ouarzazate. We travel along the path of the Thousand Kasbahs. We will make a detour at Kalaat M'Gouna to purchase the world-famous rosewater. We will visit the Ouarzazate film studio as well as a local kasbah in the city. We proceed to the kasbah of Ait Benhaddou before continuing on to Marrakech on our private Morocco tour.
DAY 6: MARRAKECH CITY TOUR
Today we will be exploring Marrakech and its key attractions, sites, monuments, and gardens. We will tour the most important historical and cultural sites. The Majorelle Gardens, as well as the Koutoubia Tower and the Saadian tombs, are included in the tour. We could go to the Bahia Palace and the Menara Gardens. Later, we visit a souk in Marrakech. This concludes our Morocco 6-Day Private Tour from Casablanca, and we wish you a safe journey home. This tour with Best Morocco Private Tours is a fantastic opportunity to learn about Morocco. We offer high-quality services such as transportation and event planning. This tour with Best Morocco Private Tours is a fantastic opportunity to learn about Morocco. We offer high-quality services such as transportation and event planning.
Included in Private Tour from Casablanca:
Airport pick up, All Private Transfers
Private transportation in a comfortable car
Local driver with extensive experience
Breakfasts and dinners will be served in accordance with the itinerary.
Accommodation at comfortable hotels and riads
A night in the desert camp of Erg Chebbi
Camel riding through the Sahara desert
Not included:
Lunches and soft drinks
Flights to and from Morocco
Tips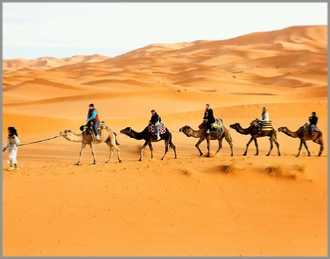 DESERT TOURS FROM CASABLANCA IN MOROCCO

read more







Explore Fes cultural city
Visit Ait Benhaddou and Marrakech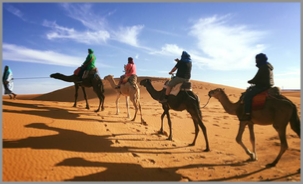 read more







Explore Fes cultural city
Visit Ait Benhaddou and Marrakech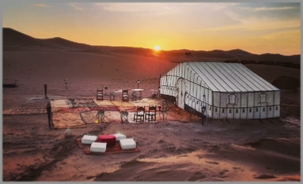 read more







Explore Fes cultural city
Visit Ait Benhaddou and Marrakech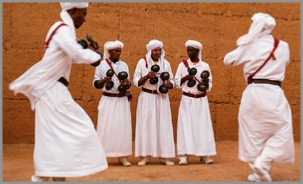 read more




Merzouga Morocco excursion



Explore best Moroccan Sahara
Visit Unesco sites and kasbahs

read more







Camel excursion in Erg Chebbi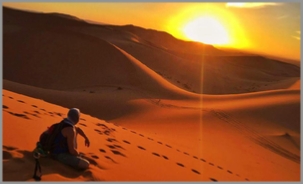 read more







Excursion in Sahara desert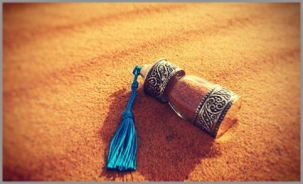 read more







Explore Imperial cities , Fes medina
Sahara Desert Excursion / Camel Trek
Travel to Chefchaouen and Marrakech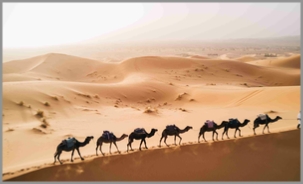 BEST MOROCCO PRIVATE TOURS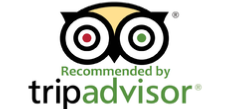 Email : bestmoroccoprivatetours@gmail.com


Phone / WhatsApp : +212 666 452 828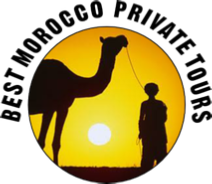 Phone / WhatsApp : +212 666 452 828