10 DAYS MOROCCO TOUR FROM CASABLANCA: SAHARA DESERT TOUR TO MERZOUGA DUNES
We will plan an entirely exclusive Casablanca multi-day trip for you, replete with the ultimate Merzouga desert adventure. You will get an authentic Sahara experience because our tours are overseen by skilled local drivers and guides.

ITINERARY FOR 10 DAYS MOROCCO TRAVEL FROM CASABLANCA TO SAHARA IN ERG CHEBBI DESERT
Our Sahara desert tour begins at 8.30 a.m. and ends at 7 p.m. on the last day.
From Casablanca, Morocco's main city, you will journey to the Sahara desert and Marrakech.
DAY 1: CASABLANCA - MARRAKECH
Best Morocco Private Tours invites you to visit Morocco on a 10-day culture trip beginning in Casablanca. We will pick you up at your hotel or airport. Then we see the key sites in Casablanca before driving to Marrakech later today. We will have free time to explore the main square and will spend the night in a nearby riad/hotel.
DAY 2: MARRAKECH CITY GUIDED TOUR
Today we will be exploring Marrakech and its key attractions, sites, monuments, and gardens. We will tour the most important historical and cultural sites. The Majorelle Gardens, as well as the Koutoubia Tower and the Saadian tombs, are included in the tour. We could go to the Bahia Palace and the Menara Gardens. Later, we visit a souk in Marrakech. We're staying in a local hotel for the night, complete with dinner.
DAY 3: MARRAKECH - KASBAH OF AIT BENHADDOU - OUARZAZATE - DADES GORGES
Morocco The 10-day private journey from Casablanca continues, and we will cross via Morocco's highest road pass in the High Atlas highlands. We will arrive in the historic and well-known kasbah of Ait Benhaddou, where numerous Hollywood films have been shot. We continue to Ouarzazate to see the Atlas Cinema Studios. We continue to Skoura and then Kelaa M'Gouna, both of which are well-known for their rose products. Our journey continues along the "Road of 1000 Kasbahs." We will arrive at Dades Valley later today. We spend the night at a nearby riad/hotel and have supper.
DAY 4: DADES GORGES - TODGHA GORGES - DESERT IN MERZOUGA
Today's Moroccan adventure continues as we visit the valley of Dades gorges, then Todgha GORGES, and lastly Jorf and Erfoud, where we will seek for fossils. We continue our journey to Rissani and the Merzouga desert. We're getting ready for a desert camel ride here. As we explore Merzouga's sand dunes, we will be guided by an expert desert camel guide. When we arrive to Merzouga camp in the desert, we will enjoy a Berber supper by the campfire. At Merzouga, we'll listen to Berber music and spend the night in desert tents.
DAY 5: MERZOUGA - RISSANI - ERFOUD - ERRACHIDIA - MIDELT
Today, after an early morning wake-up in the desert, we enjoy a stunning sunrise in Merzouga before riding our camels back to the hamlet. After breakfast, we will go to Rissani to tour the local souk, then to Erfoud and Midelt, where we will spend the night in a small riad/hotel.
DAY 6: MIDELT - AZROU - IFRANE - Fes
After breakfast We drive to Fes through the Middle Atlas mountains. We will visit Azrou and We will have opportunity to walk through the largest cedar forest. We will continue to Ifrane, which is famous ski resort and later We will visit the museum of Dar el Batha. Today We stay overnight in riad.
DAY 7: Fes GUIDED TOUR
Today We will explore the medina in Fes and We will walk inside its alleys , We visit the Jewish quarter ,Royal Palace and the famous tanneries ,then the Quaraouine mosque. This mosque is considered the first university in the world . We stay this night in local hotel in Fes with dinner.
DAY 8: Fes - Chefchaouen
Today we go to Chefchaouan, one of the most beautiful settlements in the Rif Mountains, with a Spanish-style square in its medina. It is surrounded by arts and crafts establishments, and there are roof-top restaurants where we may relax. We'll spend the night at a nearby riad.
DAY 9: Chefchaouen GUIDED TOUR
This Morocco desert trip will continue with a free program in Chefchaouen followed by a guided tour of the medina to visit the main plaza known as Utta el-Hammam. We spend the night in a local hotel and have supper there.
DAY 10: Chefchaouen - CASABLANCA
Our private Morocco 10-Day trip concludes today as we travel to Casablanca and deliver you to your hotel or airport. This concludes our Morocco 10-Day private tour from Casablanca, and we wish you a safe journey home. This tour with Best Morocco Private Tours is a fantastic opportunity to learn about Morocco. We offer high-quality services such as transportation and event planning. This tour with Best Morocco Private Tours is an excellent way to discover Morocco. We provide high-quality services such as transportation and organizing.
Included in Private Tour from Casablanca:
Airport pick up, All Private Transfers
Private transportation in a comfortable car
Local driver with extensive experience
Breakfasts and dinners will be served in accordance with the itinerary.
Accommodation at comfortable hotels and riads
A night in the desert camp of Erg Chebbi
Camel riding through the Sahara desert
Not included:
Lunches and soft drinks
Flights to and from Morocco
Tips
DESERT TOURS FROM CASABLANCA IN MOROCCO

read more







Explore Fes cultural city
Visit Ait Benhaddou and Marrakech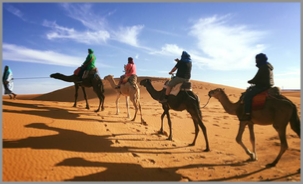 read more







Explore Fes cultural city
Visit Ait Benhaddou and Marrakech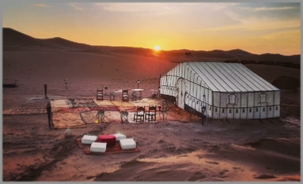 read more







Explore Fes cultural city
Visit Ait Benhaddou and Marrakech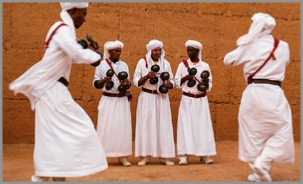 read more




Merzouga Morocco excursion



Explore best Moroccan Sahara
Visit Unesco sites and kasbahs

read more







Camel excursion in Erg Chebbi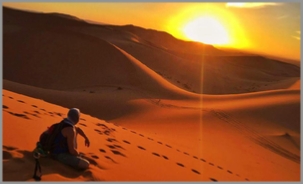 read more







Excursion in Sahara desert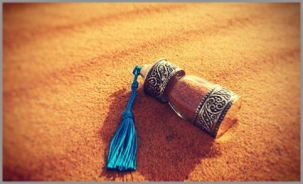 read more







Explore Imperial cities , Fes medina
Sahara Desert Excursion / Camel Trek
Travel to Chefchaouen and Marrakech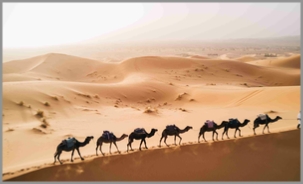 BEST MOROCCO PRIVATE TOURS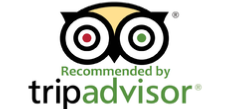 Email : bestmoroccoprivatetours@gmail.com


Phone / WhatsApp : +212 666 452 828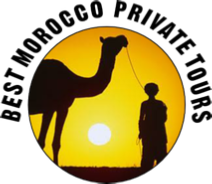 Phone / WhatsApp : +212 666 452 828